Restaurant and Café Website Designer | Help Grow the Food Business.
WEBSITE DESIGN FOR RESTAURANTS AND CAFES
To grow your customer base and keep them returning, you need a food and beverage website design strategy that keeps up with the demands of today's yelp reviews and Instagram food shots.
Fortunately, our talented and experienced RESTAURANT AND CAFE web designers and business managers offer you the best RESTAURANT AND CAFE website design to help you stand out from the crowd and improve your bottom line.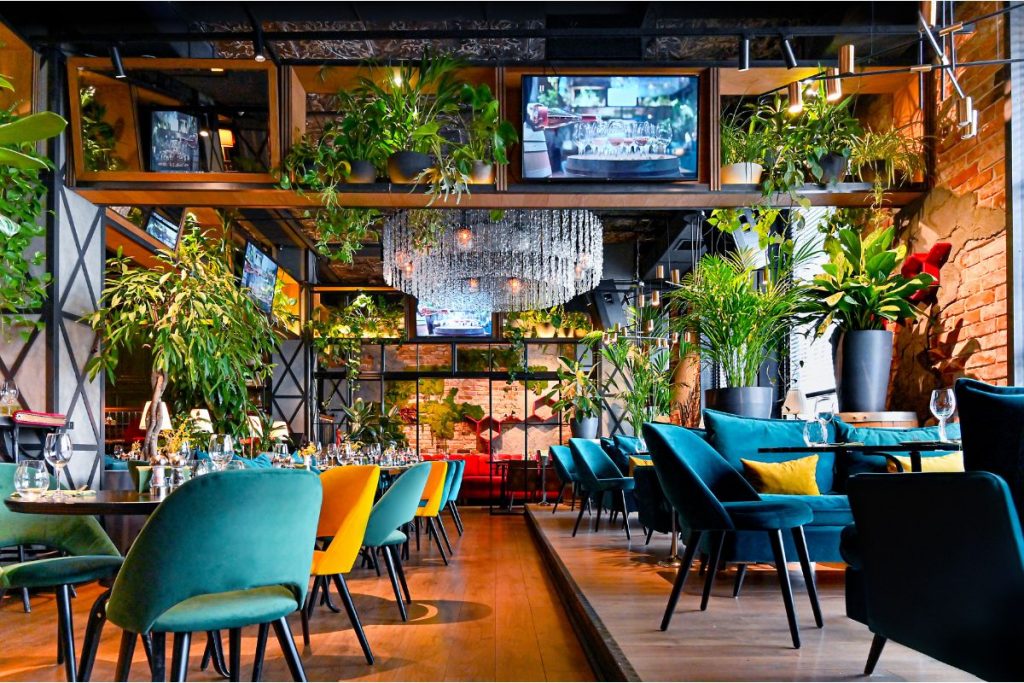 START-TO-END RESTAURANT AND CAFE WEBSITE DESIGN SOLUTIONS
Whether you're a small restaurant opening your first location or a national chain with hundreds of franchises, we've got a restaurant website designed to reflect the essence and flavor of your brand.
Our custom restaurant or cafe web design and development solutions allow customers to place online orders, view mouthwatering menus, reserve tables, and more.
We don't use bland, boring templates or site-builder tools. We are a premium restaurant website design company that consults, designs, develops, deploys, and refines your website from scratch, the professional way. Here are a few key points:
100% Responsive Websites
 With more and more users switching to mobile devices, you must provide mobile-friendly services to your customers. A seamless app-like experience is provided for your customers, and your restaurant web pages are designed for optimal performance on all devices
Integrated CMS
Restaurant websites are not stale designs. You should constantly update it with new menus, high-quality food pictures, promotional offers, and more. Using our CMS tools (WordPress and Woocommerce), you can easily manage content on your website.
Online Ordering
Use our integrated WordPress restaurant ordering system to take customer orders online. In order to offer your guests an end-to-end experience, we provide you with an easy-to-use tool that allows you to take orders from your guests online and track their delivery and feedback.
SEO Friendly
We use effective on-page and off-page SEO techniques to make your restaurant website SEO-friendly. When you work with us, we do more than create a website; we help you improve the visibility of your brand on search engines and increase the performance of your website
Social Media Integration
With the right digital marketing techniques, we can help you promote your new menu or invite more guests to your establishment. Connect your site to the right social marketing platforms that are right for your brand and boost its social media status
Best Customer Support
Our services don't end with designing your website. We will support you throughout the entire development process. Our services include building an online ordering menu, managing customer data, updating your website, and much more. … we are your one-stop digital service provider.
ARE YOU LOOKING FOR A NEW WEBSITE FOR YOUR RESTAURANT?
Your website is both a business asset and an investment. Get it right with our service. We have been designing, developing, hosting, and marketing food and beverage websites for international and national clients for many years. We have the right solution for any restaurant, club, bar, deli, café, bakery, patisserie, or food caterer looking to maximize their online presence, attract new customers, and get the best ROI possible!
It doesn't matter how simple or complex your food and beverage website design project is. We are the experience you need. We'll help you discover the best ways to boost your online presence and maximize revenue during a free consultation with our restaurant web design experts.
Book Calendar for Free Consultation